LɅBL uses the contact information you provide during sign-up to create a default sender profile. This default sender profile populates the ship-from and return address on new shipments.
Follow this tutorial to learn how to add your ship-from address from where you will ship your packages.
From the dashboard, click on the settings tab on the left-side navigation menu.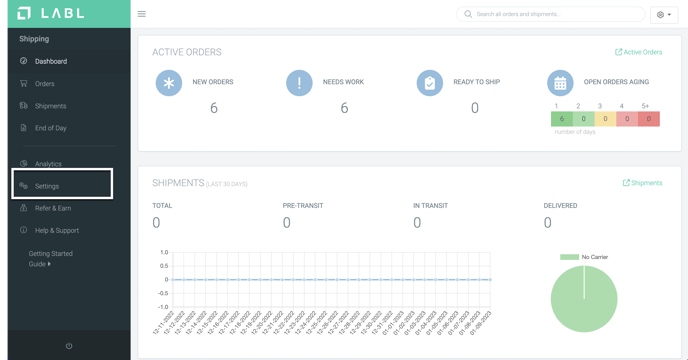 From the settings overview, click on the option labeled "Ship From Addresses" in the shipping settings area.
Click the new button.
Enter the ship from address information and select set as the default address.
Click save to update changes.