Learn how to easily connect your FedEx account to use your own negotiated rates in LɅBL.
From your Dashboard click "Settings" to navigate to your account settings.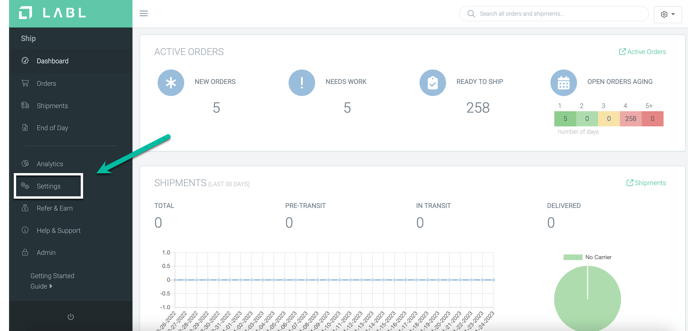 2. On the settings page click "Shipping Accounts" to manage your carrier accounts.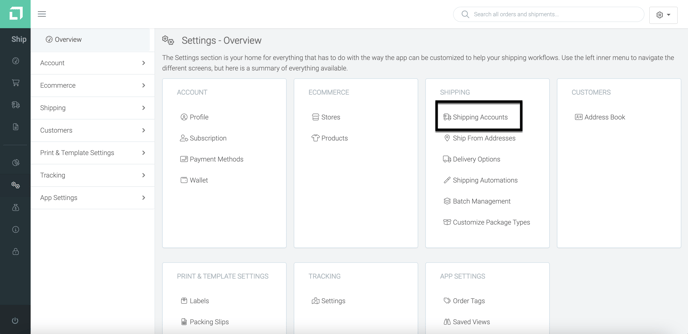 3. Under "Add New Shipping Account" Click "FedEx" to start entering your account information.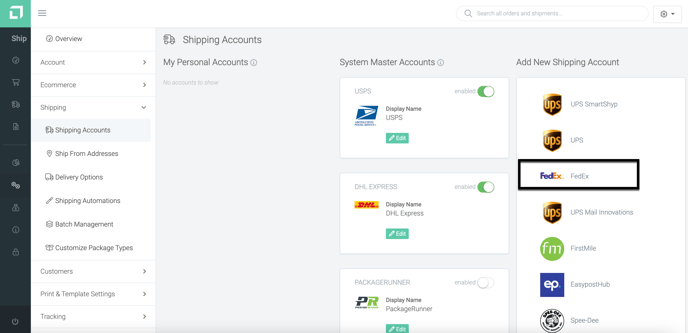 4. Enter all of the requested information. Company and shipping information needs to match exactly how it is displayed in your FedEx account.
The Fields for State and Country need to be entered as their 2-letter abbreviation. Example: US = USA. UT=Utah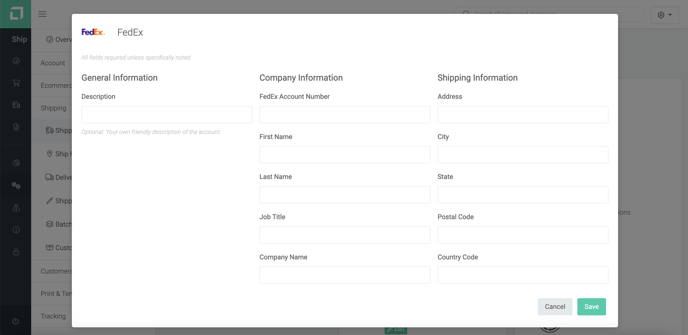 5. Once you click Save. Your FedEx account will display under my personal accounts.