With LABL, it has never been easier to get in, print postage, and get on with your day. Follow this step-by-step guide to create your account and start shipping in minutes.
Step 1: Visit LABLpx.com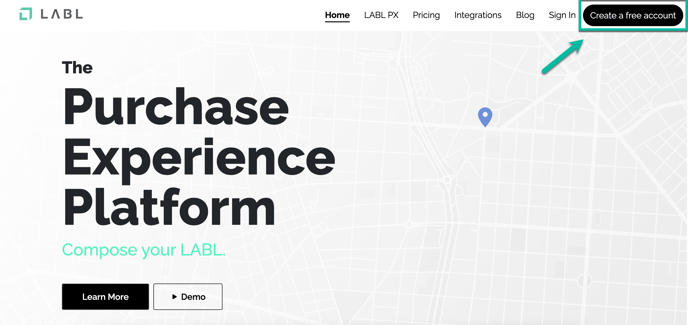 Step 2: Create an account by completing the required fields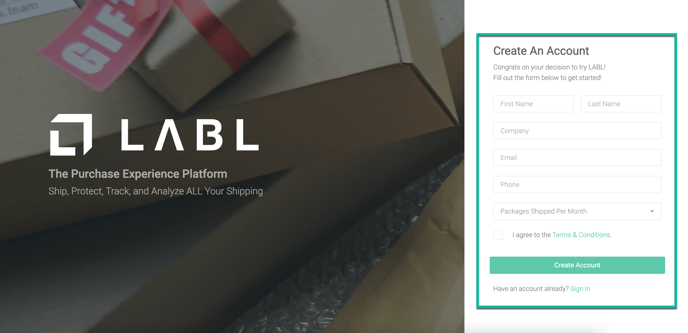 Step 3: Welcome message, you can click to get started or to take a tour of LABL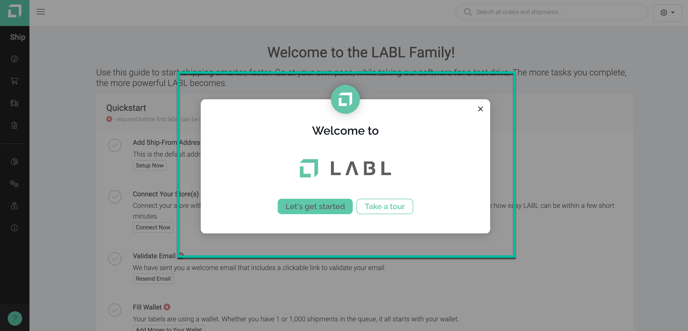 Step 4: Make your account yours:
Step 5: Complete all Getting Started guide tasks:
If you have any questions or need assistance, please email support@lablpx.com and our Support Team will be happy to assist you.