Learn how to create a USPS SCAN form easily. Select all shipments created that day and create a barcode for USPS to scan during package pickup.
What is a USPS SCAN form? A USPS SCAN form, or Shipment Confirmation Acceptance Notice, is a single form containing a master barcode. The master barcode links all the labels you have printed for packages you are shipping that day.
Why should I create a USPS SCAN form? If you ship multiple packages per day, creating a USPS SCAN form will save you a ton of time at the end of the day during package pickup/drop-off. USPS requires each shipment barcode to be scanned into the mailstream. With the master barcode on your SCAN form, all of your packages will be scanned at once, instead of having the carrier scan one-by-one.
How do I create a USPS SCAN form?
To create a USPS SCAN form click "End of Day" on the dashboard menu.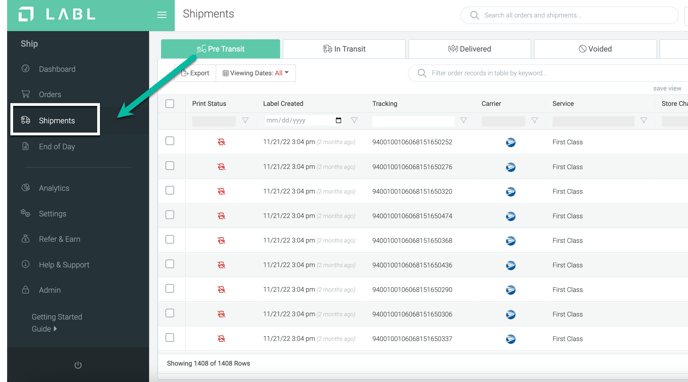 Select all shipments that you would like to include on your USPS SCAN form, then click "Create Scan Form".
Click "Create Scan Form" again to generate the PDF with the master barcode for those shipments.
Once your USPS SCAN form is created successfully, click the printer icon to finish.
Only labels with a ship date on the day that you are creating the USPS SCAN form will be eligible to be included on a USPS SCAN form. This means you will not be able to include labels created with a ship date prior to SCAN form creation.