This guide will lead you through the process of manually generating an order/shipment, producing a custom label, and acquiring postage for any scenario.
Step 1. Navigate from the dashboard to the orders page through the left-side navigation menu or by selecting "Create Your First Order Now."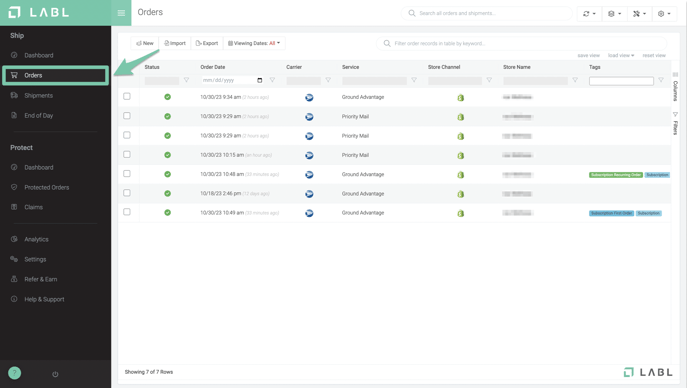 Step 2. Create a manual order by clicking "New".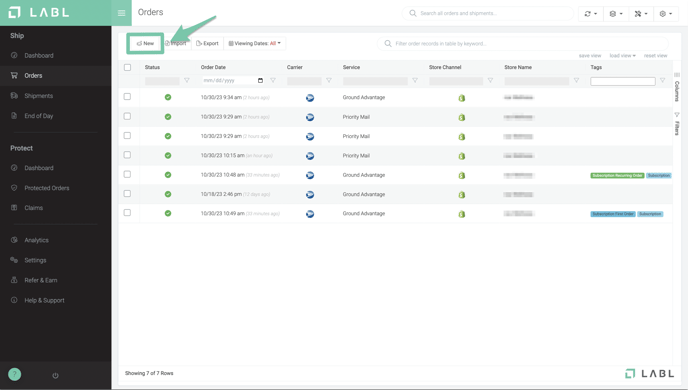 Step 3. The screen will enlarge, allowing you to input the necessary shipment details before obtaining a shipping rate. The order will remain in a not-ready status until all the required shipment details are provided. After entering these details, the shipment status will display a green "Create Label" box that will indicate a ready status.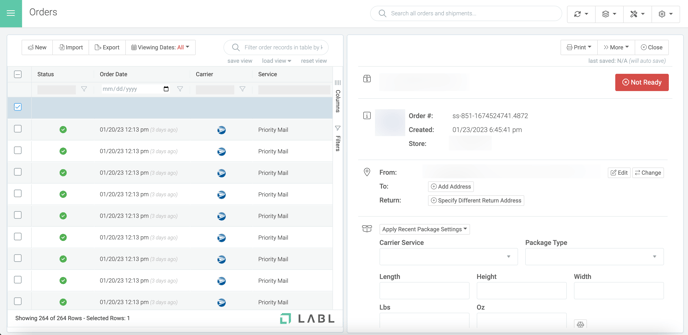 Step 4. If you would like to add order items so they show up on your pick list and packing slip, scroll to the bottom of the shipment details and click "Add New Order Item".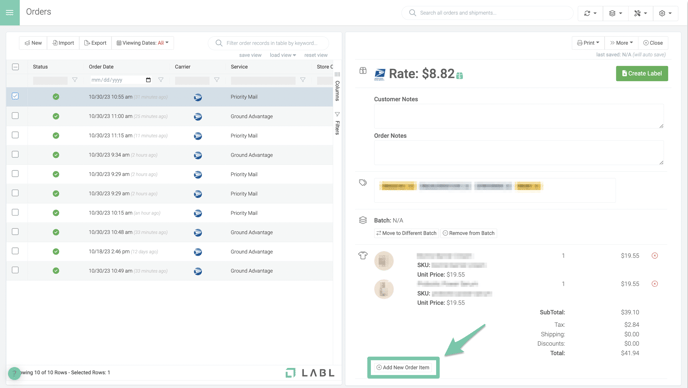 Step 5. Choose the desired order item(s), modify the sold quantity, adjust the sales price if necessary, and then click "Save."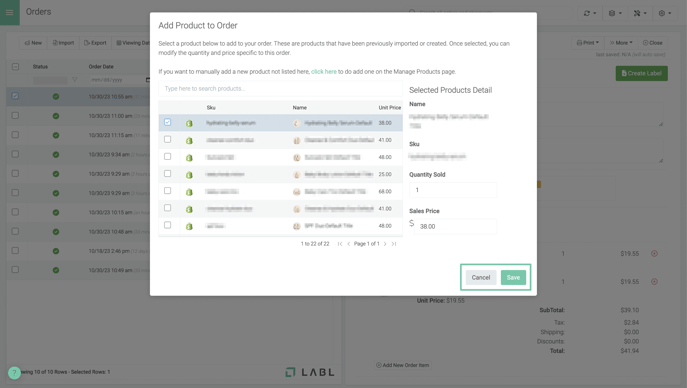 Step 6. You will notice the listed order items. Ensure any necessary additional edits are made to finalize the label for shipping. Once you're ready, proceed by clicking "Create Label."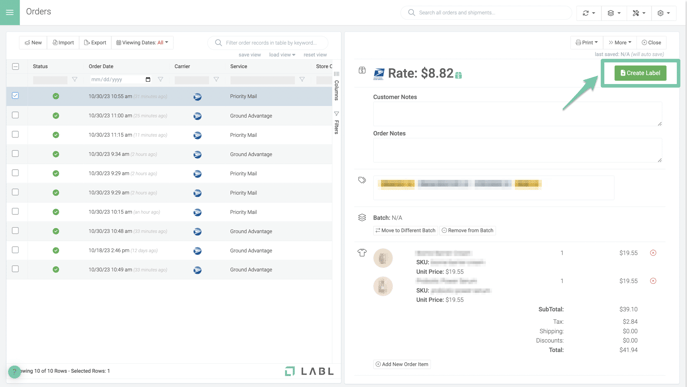 If you have any questions or need assistance, please email support@lablpx.com and our Support Team will be happy to assist you.