We are excited to announce the launch of our partnership with UPS. Now offering low rates without needing to upgrade your subscription.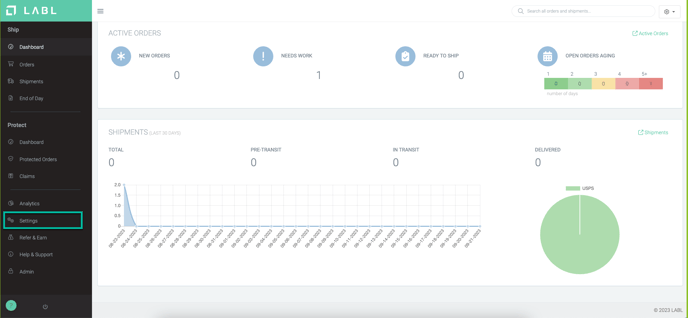 Step 1: From your LABL dashboard, click on settings.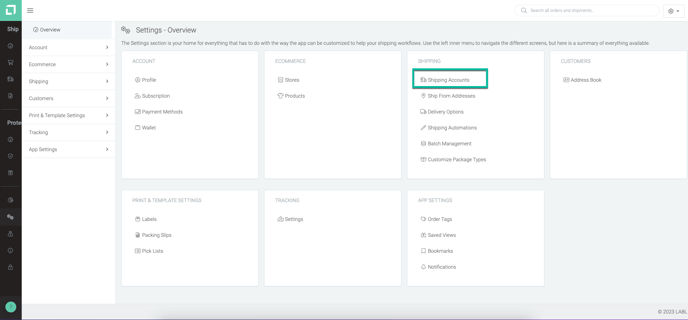 Step 2: Click on Shipping Accounts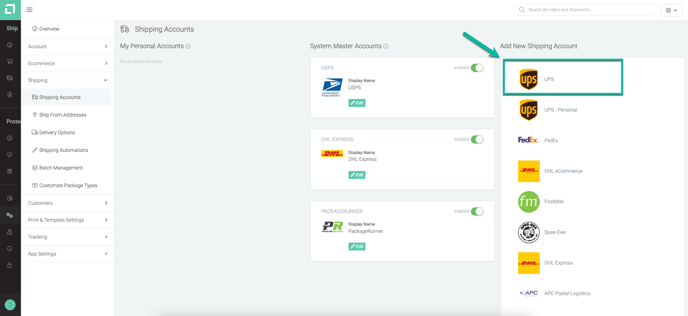 Step 3: Click on UPS - for our rates, click on the UPS option. For using a personal account you can click on UPS Personal.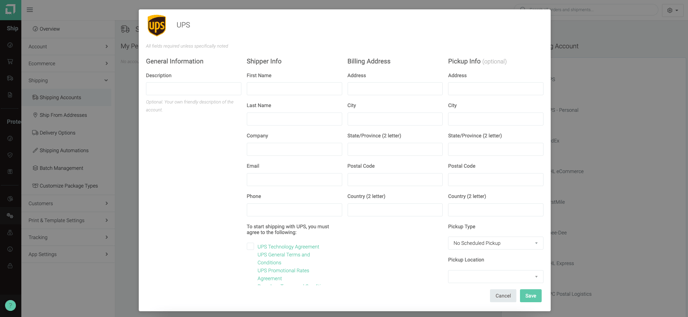 Step 4: Put in your Shipper Info and Billing Address. A Valid Business Name is Required.
Please note, Pick-up information is unable to be edited without re-adding the account information again. You can also add a personal UPS account and edit scheduled pick-up times directly through your UPS account.