Easily learn how to turn tracking email notification settings on and off.
From the settings dashboard, go to the tracking drop-down and click "Settings".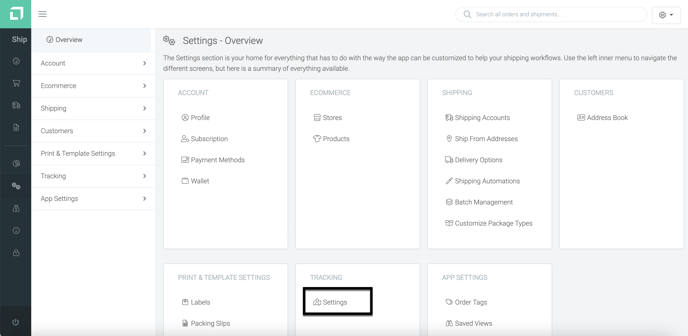 Here you can manage your email notification defaults for your recipients if an email address is listed with the shipment. Click "I do not want LABL to send a tracking number to recipients when a label is created" if you do not want an email to go out. Click "Please send the recipient a tracking number when a label is created" if you do want a tracking email to go out.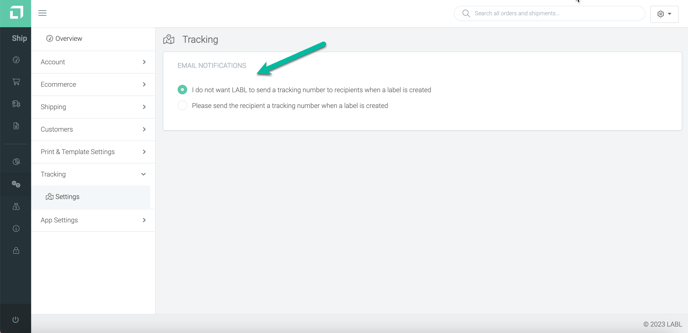 Note: If your integrated store sends tracking emails to your customers, you will want to have this setting turned off to avoid multiple emails going out.