Combine Orders allows you to combine items from separate orders with the same recipient address into a single shipment while LɅBL will accurately communicate shipment statuses and tracking numbers back to your selling channels.
1. Select Orders you would like to combine.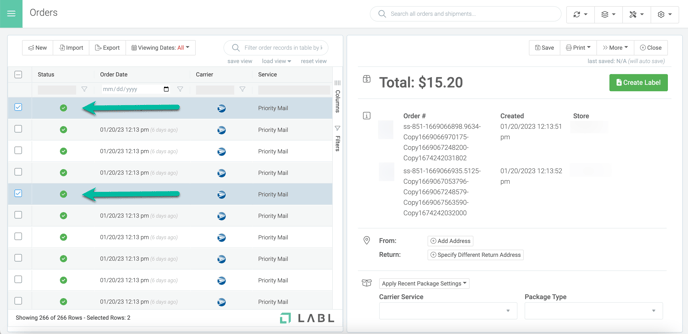 2. Click "More" when the shipments are selected to see more shipment options. Select "Combine Orders" to bring select which order items you would like to add to a shipment.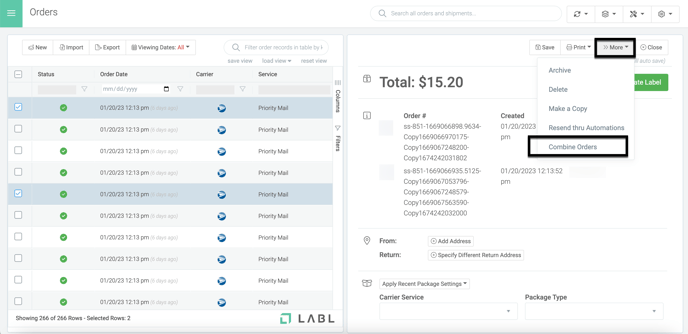 3. Select the items you would like to add to one shipment.
4. Click "Save Changes" to combine orders selected into one shipment.