Learn how to easily find a tracking number for any of the shipments you have created. You might need this to resend to your customer or look up the tracking status with the carrier.
From the dashboard you can search for a tracking number using the universal search, clicking "Track Shipments", or clicking "Shipments" on the navigation menu.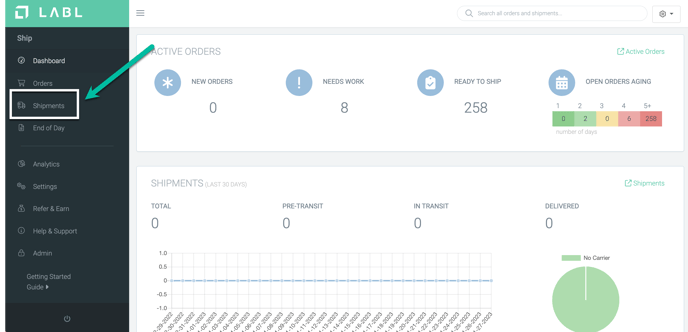 Search for a shipment by entering any keyword on any of the shipment tabs (pre-transit, in-transit, or delivered). If you do not know the tracking status, the quickest way to find a specific shipment will be the universal search bar which is available on any page.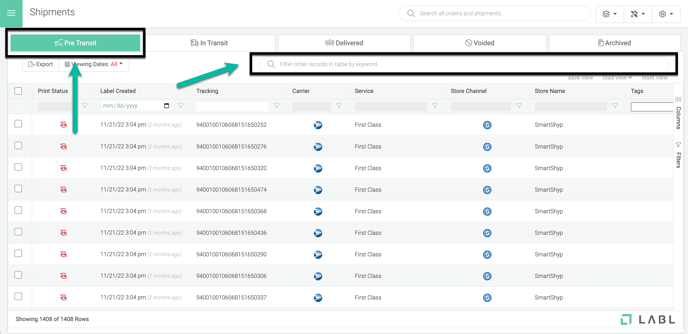 Once you select the shipment you would like to track, the order details will display on the right side of the page.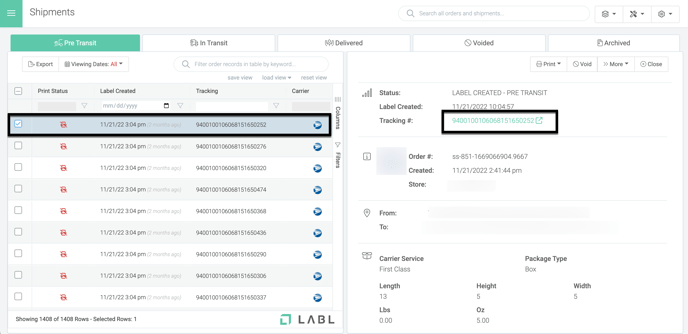 Here you can either click the tracking number link, which will take you to the tracking page associated with that carrier, OR select and copy the tracking number to your clipboard if you need to send it to your customer in an email.