LɅBL makes it easy to import orders from non-integrated stores. All you need to do is export a CSV file from your store and import your orders into LɅBL.
From the dashboard click on orders on the left-side navigation menu to go to the order management page.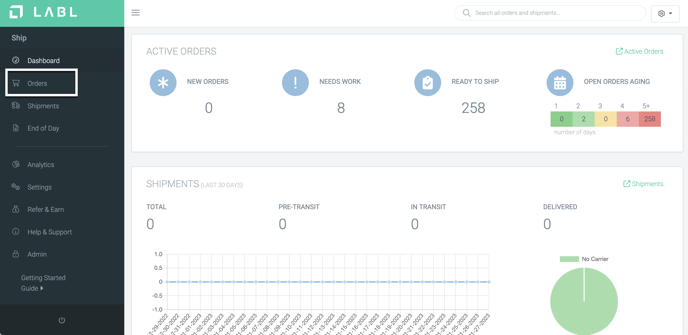 Click on the import button in the top-left portion of the screen.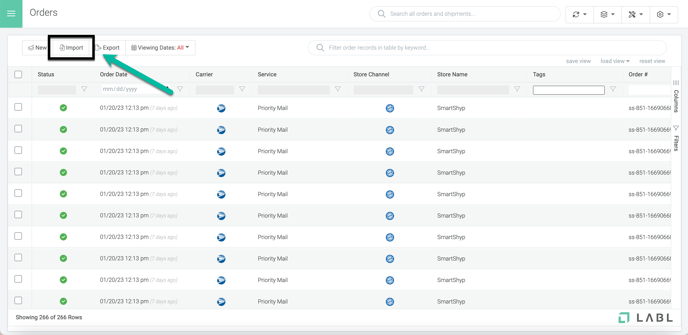 Click the choose file button and select the file you wish to import.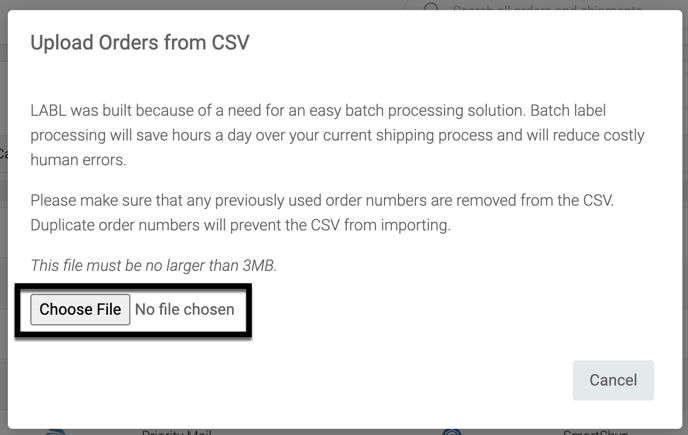 Use the drop-down menus (default is set to ignore) to map each column to the correct field that will be used when the order is created.

To save a template for future imports enter a profile name into the text field in the top-left corner. After naming your template click the import button to complete the process and load your orders.

Tip: If you need to restart your field mapping you can click the reset columns button to clear anything previously selected. You can also select a saved mapping profile at any time.