Before you get started you will want to configure your Print Settings.
From the dashboard click on settings to go to the settings page.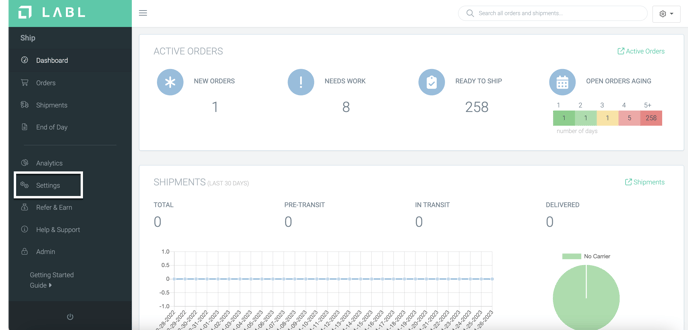 On the Settings Page click on labels in the far-right block.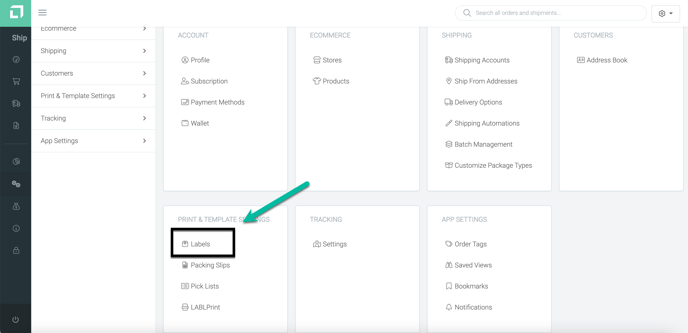 There are 2 sets of options for you to customize your shipping. Use the image below as a guide: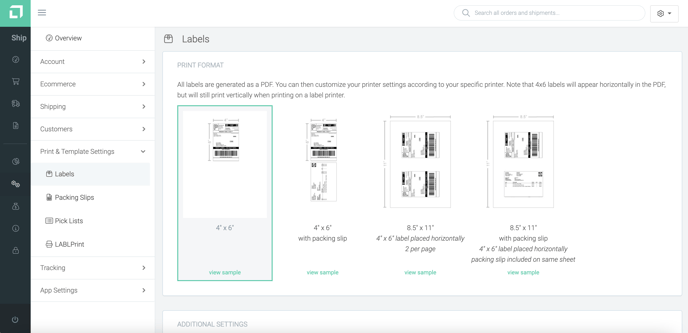 Start by selecting the right dimensions for your printer. Here you can also decide whether or not you want to print packing slips along with shipping labels.
Additional settings allow you to customize what appears on the label. You can also choose to print receipts with each label.