The shipping wallet page is the place where you can top up your postage balance. To add funds, you'll need to establish a payment method first.
Step 1. Navigate to the left-side menu from the dashboard and select the "
Settings
" tab.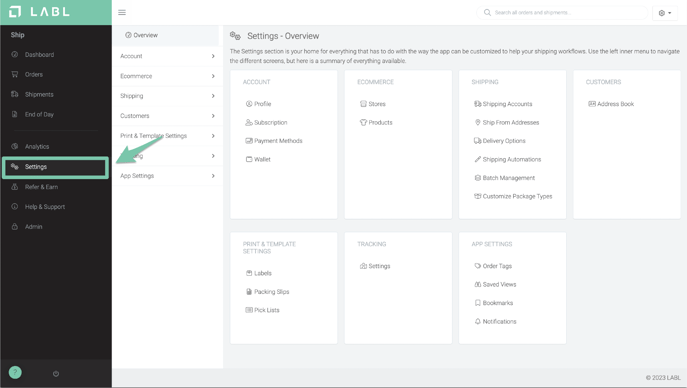 Step 2. On the settings overview page, select the "Wallet" option from the account settings menu.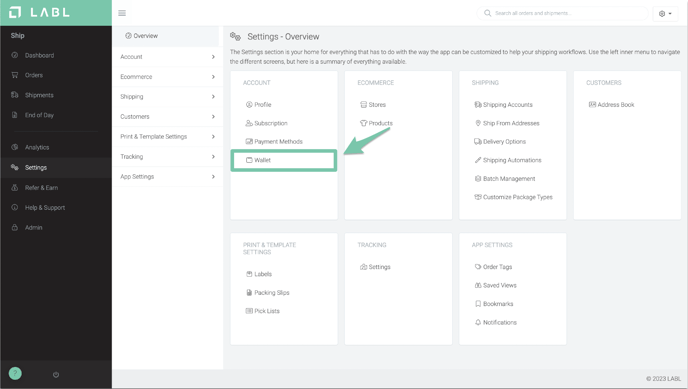 Step 3. To increase your balance, simply adjust the sliding scale to choose the desired amount, then proceed by clicking "Add Funds"—you're all done!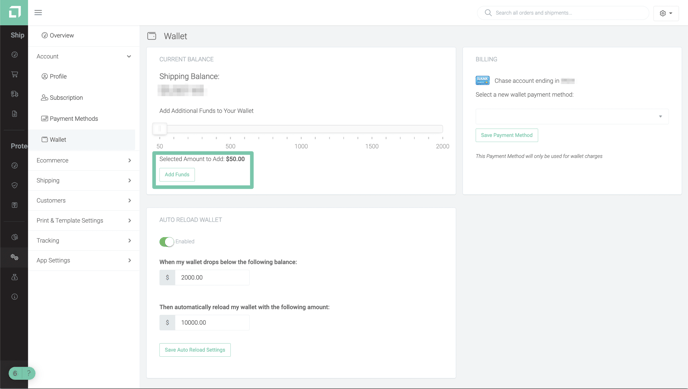 Step 4. Make sure to utilize the billing section on the right to choose the preferred payment method. Select "Save Payment Method" to store your selection.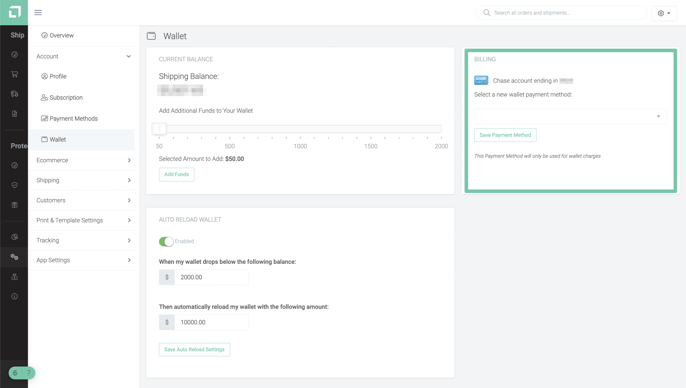 If you have any questions or need assistance, please email support@lablpx.com and our Support Team will be happy to assist you.